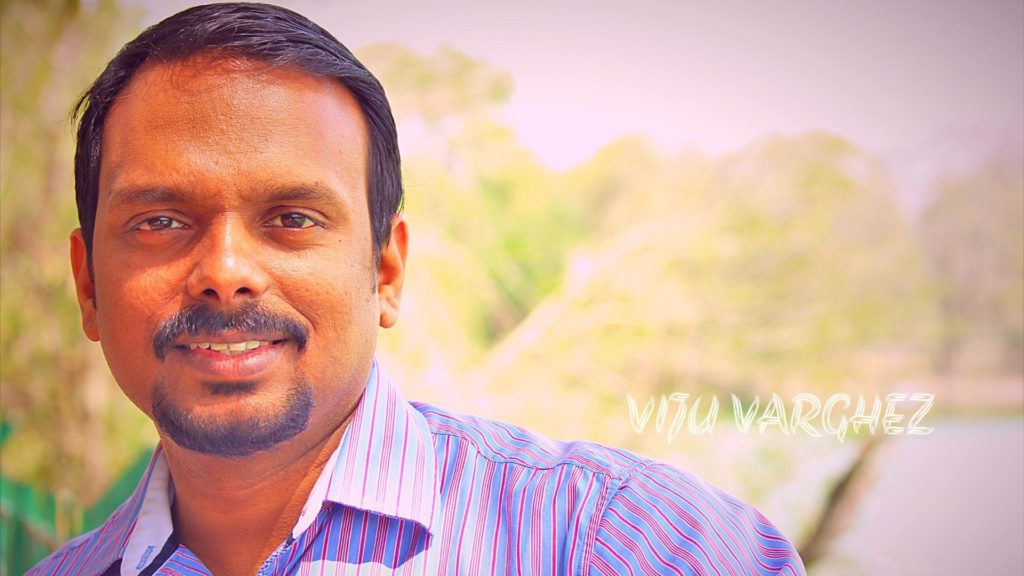 Hi there, This Is Viju Varghez. I am a proud nurse by profession, along with that I am a blogger & Life Coach and a voracious reader.
I help people to Evolve Into Their Better Version through my Blogs & Vlogs
I am passionate about inspiring fellow humans with the philosophies I learnt from various mentors around the world.
All my focus is in creating value and bringing changes in the mind of people, who listen to me.
It was the awareness of my failures, which inspired me to evolve & grow.
I was a big failure, be it in my character or life or education. I was a short tempered, lazy, completely negative & boring personality till I came across the book "Rich Dad Poor Dad". This book was tremendous inspiration to me and it motivated me to evolve.
The books I read further and the courses I attended later have completely changed me & my mindset.
With help of my mentors I understood, it was my mind set which persuade me to live as a failure & disturbing person till the age of 32.
When I changed it, everything started changing.
Evolve Into Your Better Version
My Passion
I understood how thoughts and emotion affects our life and how powerful is the human mind to have anything we need in our life.
I learned and studied power of human mind and how human brain function and how one can channelize the power of mind to achieve bigger goals.
When I understood the laws of universe, especially the Law of Attraction my life transformed instantly.
Be it the dream job, or the life partner or the house where I live, forces me to believe in Law of Attraction.
I started learning and researching about LOA from 2017, and In past 3 years it was an endless learnings and it continues still.
We all make our life complicated with our thoughts, but life is so simple to live. We have every tool to live our life easily and successfully, however we have little awareness on how to use these tools.
Later I thought, if there were some one, to guide in my earlier days, I might be more successful and happier. There onward I started working to change the mind-set of my near and dear ones.
Now I have a bigger purpose, to reach maximum people all around the world.
I believe, through my blogs and podcast I can do it. And if I can do it, anybody can do. You can do it too.
My Goals
To change life and inspire people, help them to evolve into their better version
To spread the awareness of complete mind and body harmony
To inspire people to meditate and bring coherence between heart and brain waves
Topics we discuss
The power of the subconscious mind is enormous. Once you understand it, you can use it to change your own life.
Mindfullness meditation
Getting yourself into the elevated emotions
Heart and brain coherence to heal the body
Goals of Our Podcast
Spread awareness and eliminating gap due to ignorance is the only key to solve our problem, my podcast is about
Meditation
Personnel development
Human ability to heal their own body
Subscribe to receive the latest episodes in your inbox
available on